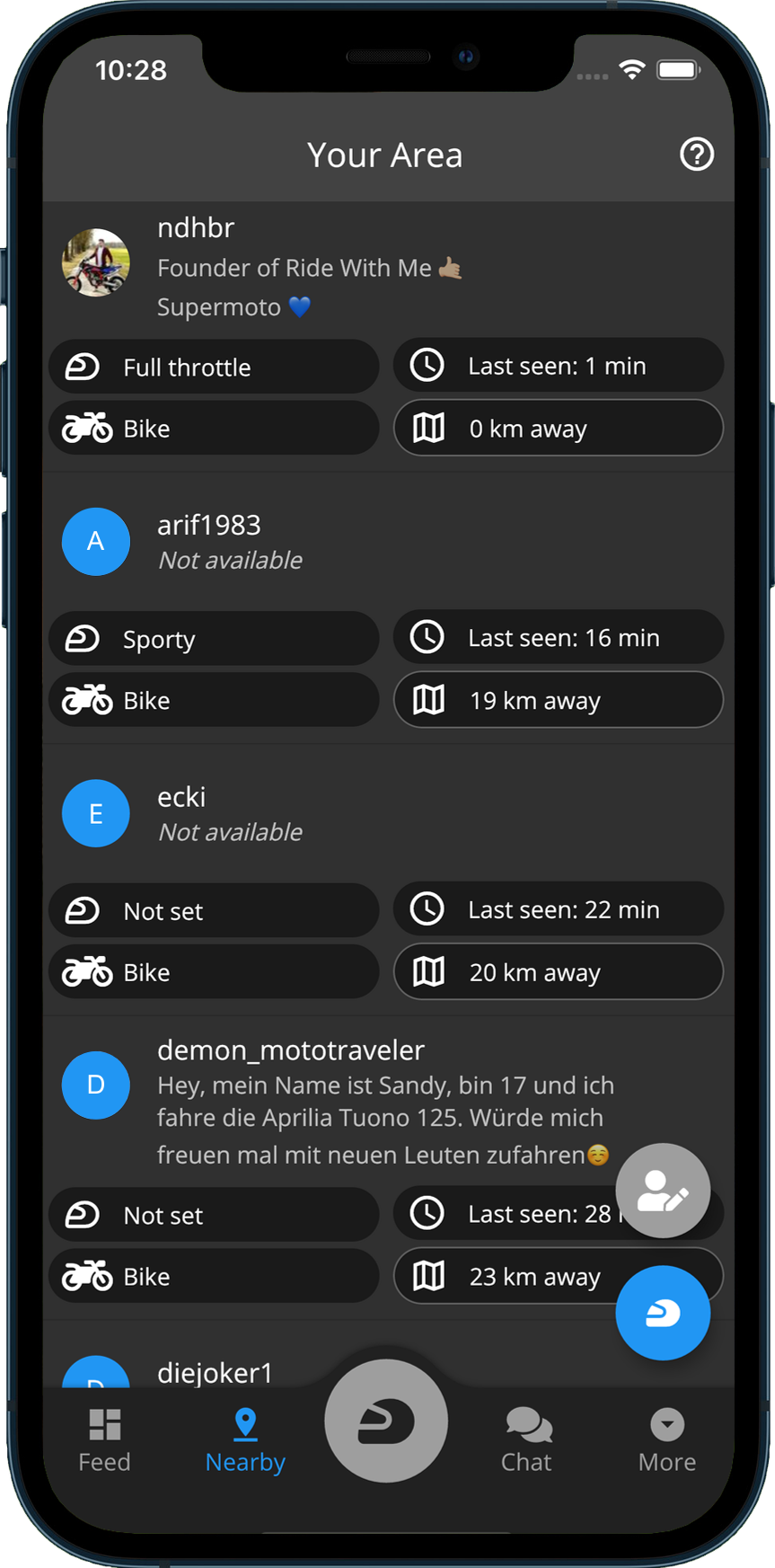 🌍 Find nearby riders
Connect with riders from your area. 😜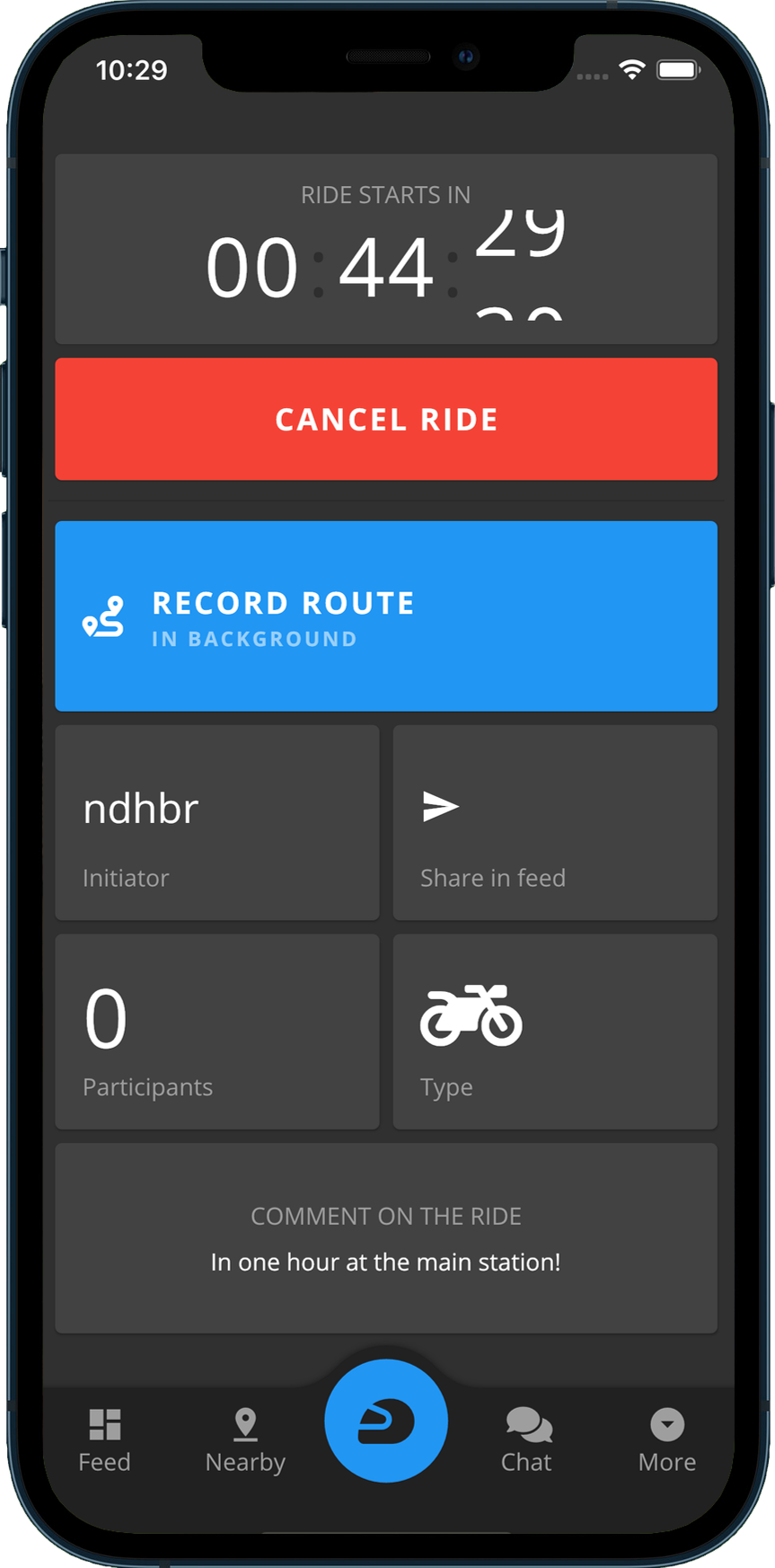 🏍 Start a ride
... and invite your friends or nearby people. 👶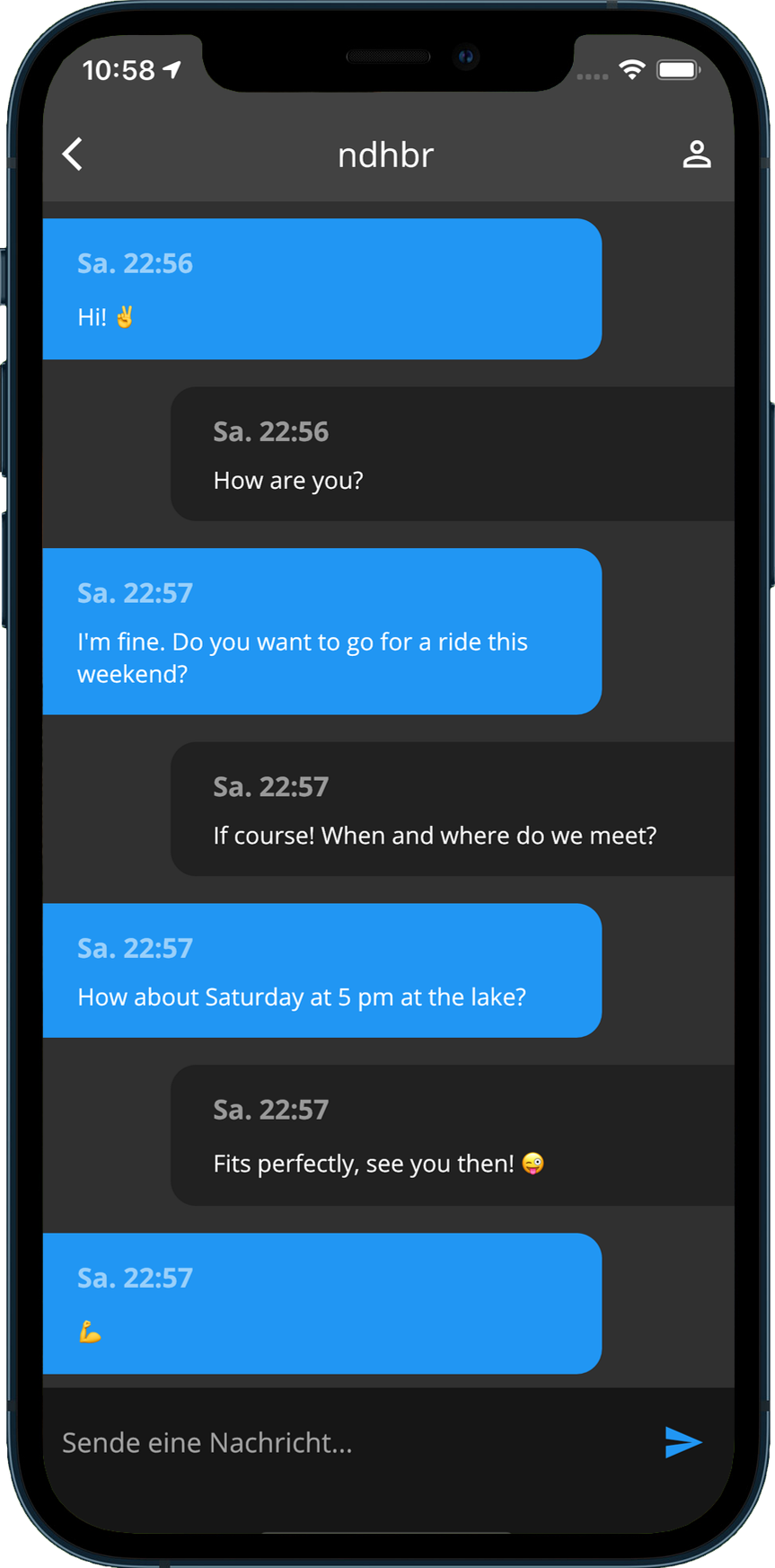 💬 Chat
Chat with other riders and go for a ride together! 😎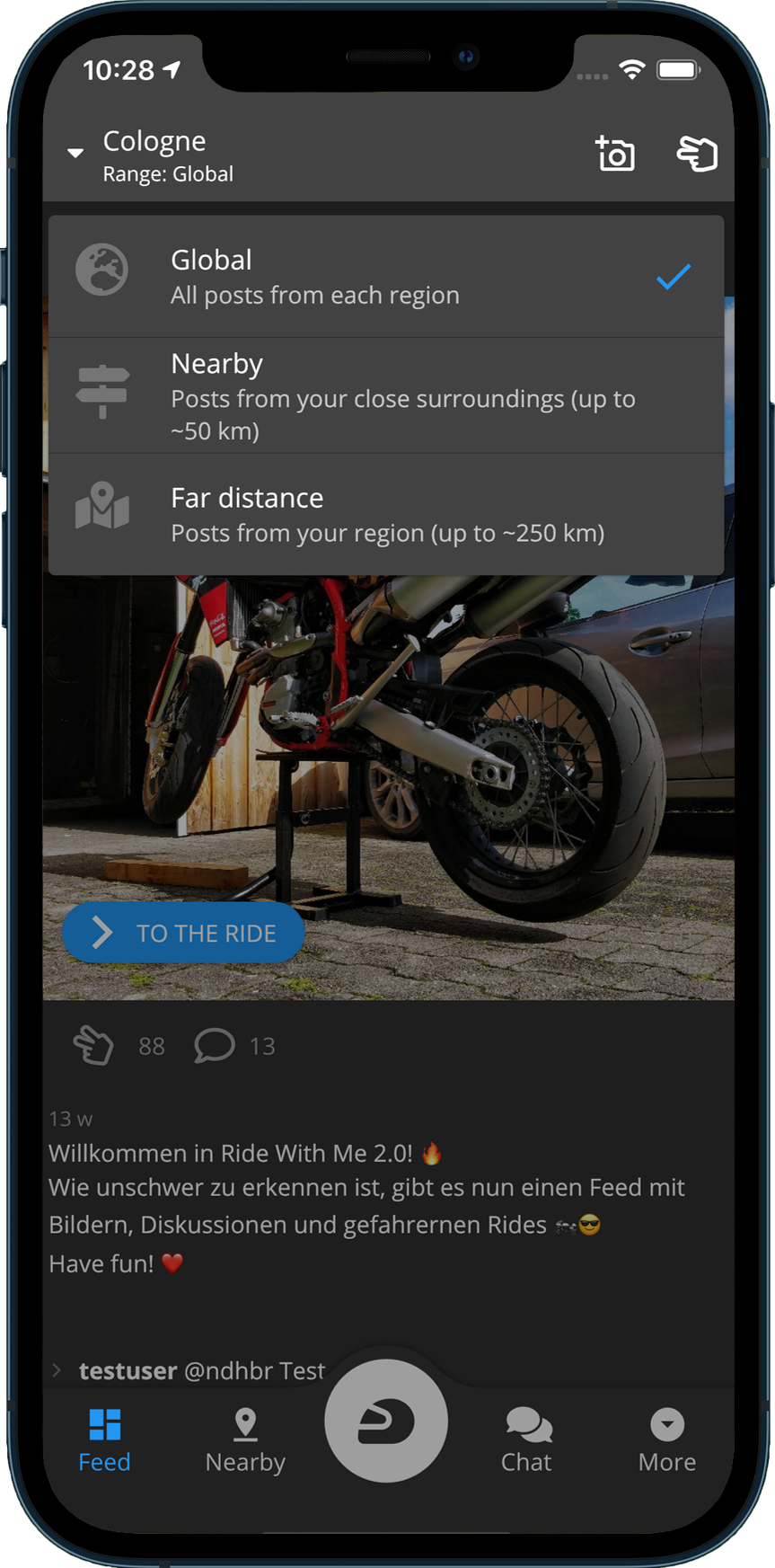 📜 Feed
Check the feed where pictures and routes from your immediate surroundings are posted! 😇
What awaits you?
A huge community with over 50.000 passionate motorcyclists and quad riders awaits you!
No matter when you want to ride!
Plan your ride with just a few clicks and invite all your friends. Finally, you can track your route with the integrated route recording (GPS). Afterwards, you can share the ride in the feed and compare your stats.
Save yourself from annoying messages, groups and calls across different platforms!
Ride With Me combines all this in one app and helps you never forget anyone again.
Record your own tours!
You can also just start a ride for yourself and record your ride accurately with the GPS tracking feature. When you're done you can share it also with friends across multiple apps!
Proximity Feed!
The unique proximity feed shows you pictures and discussions directly from your vicinity. So when you're on vacation, you can see directly which machine was in front of you at the ice cream parlor!
Some features at a glance:
Always quickly invite your friends and acquaintances 🤗
Record your rides with GPS (in the background) 📝
Digital speedometer (cockpit view) for your route recording 💨
Emergency contact option (SOS) to be able to act quickly in case of emergency 🚑
All your rides are saved in the logbook 🗃
Export your trips as GPX file to reuse them with navigation software 💾
Discover other riders in the area list or in the feed 👥
Chat with other users from your surroundings 💬
Present your vehicles in your garage and in the feed 🚘
Add new friends quickly by code scan 📷
Intelligence
Ride With Me uses an intelligent battery saving algorithm to record routes as long as possible. Depending on the speed, the GPS sampling rate is adjusted. In addition, the app can automatically start and pause the recording using the gyroscope sensors in the phone. So you save battery during the pause!
What are you waiting for?
Riding together is just more fun! Join the motorcycle forum right now and never miss a thing!